UNIQUE offers Insulation Sheets (Anti Vibration Sheets) with different load capacities and natural frequencies for many industrial sectors. These sheets made from precise combination of nitrile rubber, cork particles and cross linked polyester fibres, these high grade synthetic rubber sheets possesses excellent physical and mechanical properties.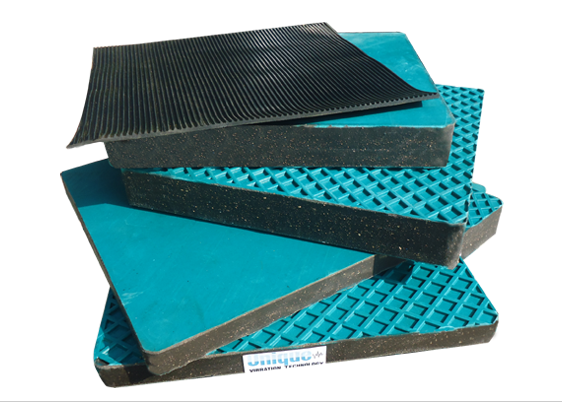 Important properties of UNIQUE Anti Vibration rubber pads/vibration absorbent sheets are:-
Reduced Machine Vibration and its sound.
Shock proof (Insulation).
Resistant to water, any oils, any fuels etc.
Properties remain unchanged in any weather/reason.
Easy to install.
Long lasting performance.
No permanent deformation.
No need of service/maintenance.
Applications:-
Tool room machines.
Plastic injection moulding machines.
Pressure die casting machines.
Printing machines.
Textile machines
Lathe machines
Milling machines
Grinding machine.
Machining centres.

Turning centres.
Power presses.
Punching machine.
Stamping machine
Shearing machine
Compressors.
Measuring and testing machine.
Grinders etc.